i know it's a bit late…
and most of you have seen these already…
but i'm posting them up for my family..
because they rule…
(don't forget to click, click, click to see the bigger pic)

nikisha and me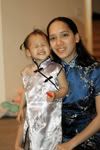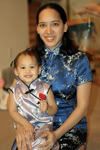 eww.. i have a weird smile..
i think i have more…
but that's it for now….
2 Comments
¬
the kids look soooo cute. haha and i think you have a cute smile. THAT'S WHERE BABY STONY GOT IT. she gets it from her mama.
Posted 11/14/2004 at 4:06 AM by figuratively_speaking – delete – block user
¬
aww… cute kiddos! baby stony is all grown up. *sniffs yeah, don't be worrying about your smile. ain't anything wrong with it. heh. oh! i thought sharon's hubby was 'dofey', but i just had to click it and saw hit gold fangs. w0rd. lol.
glad you guys had fun.
Posted 11/14/2004 at 4:17 AM by nightmare_fixture